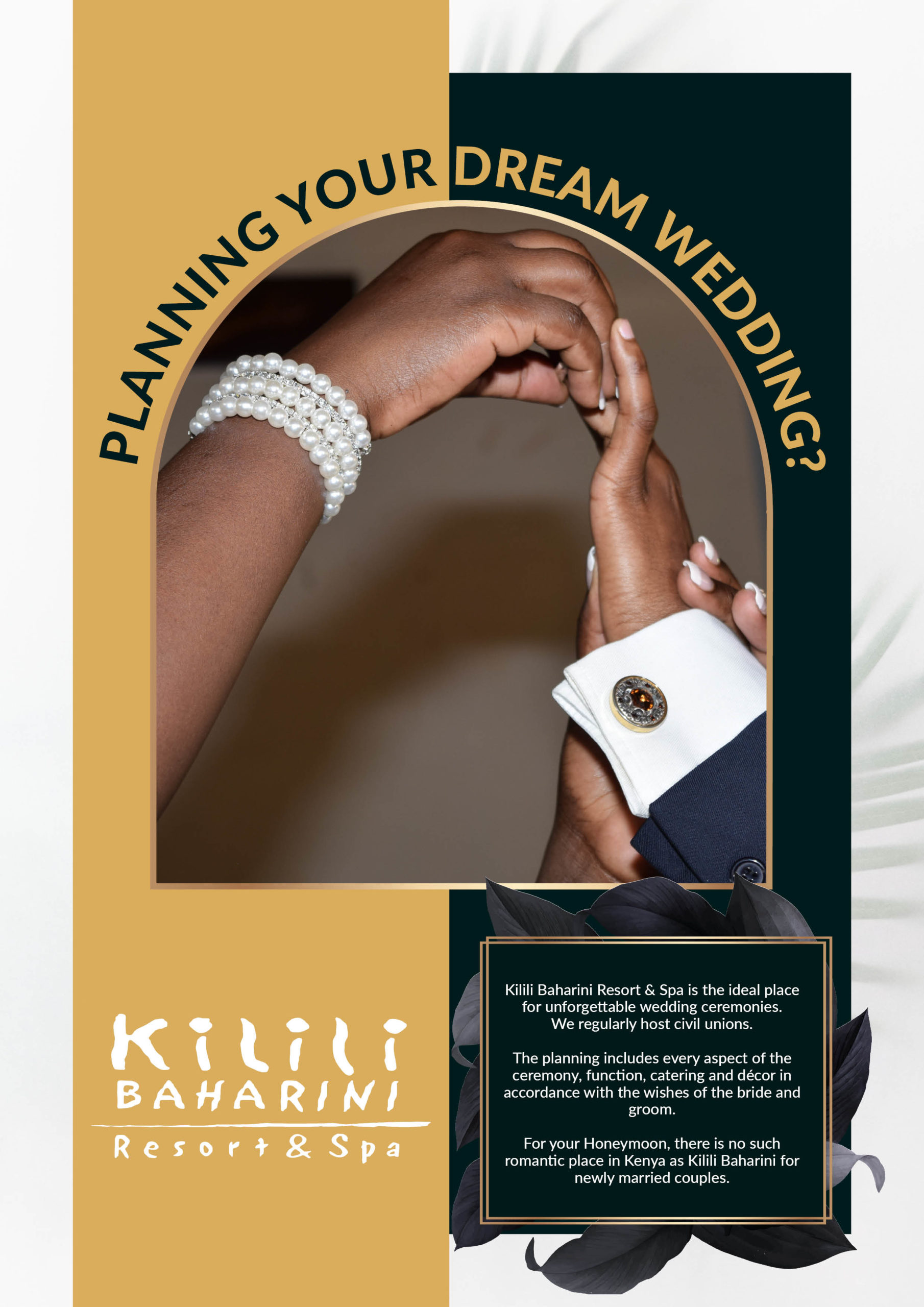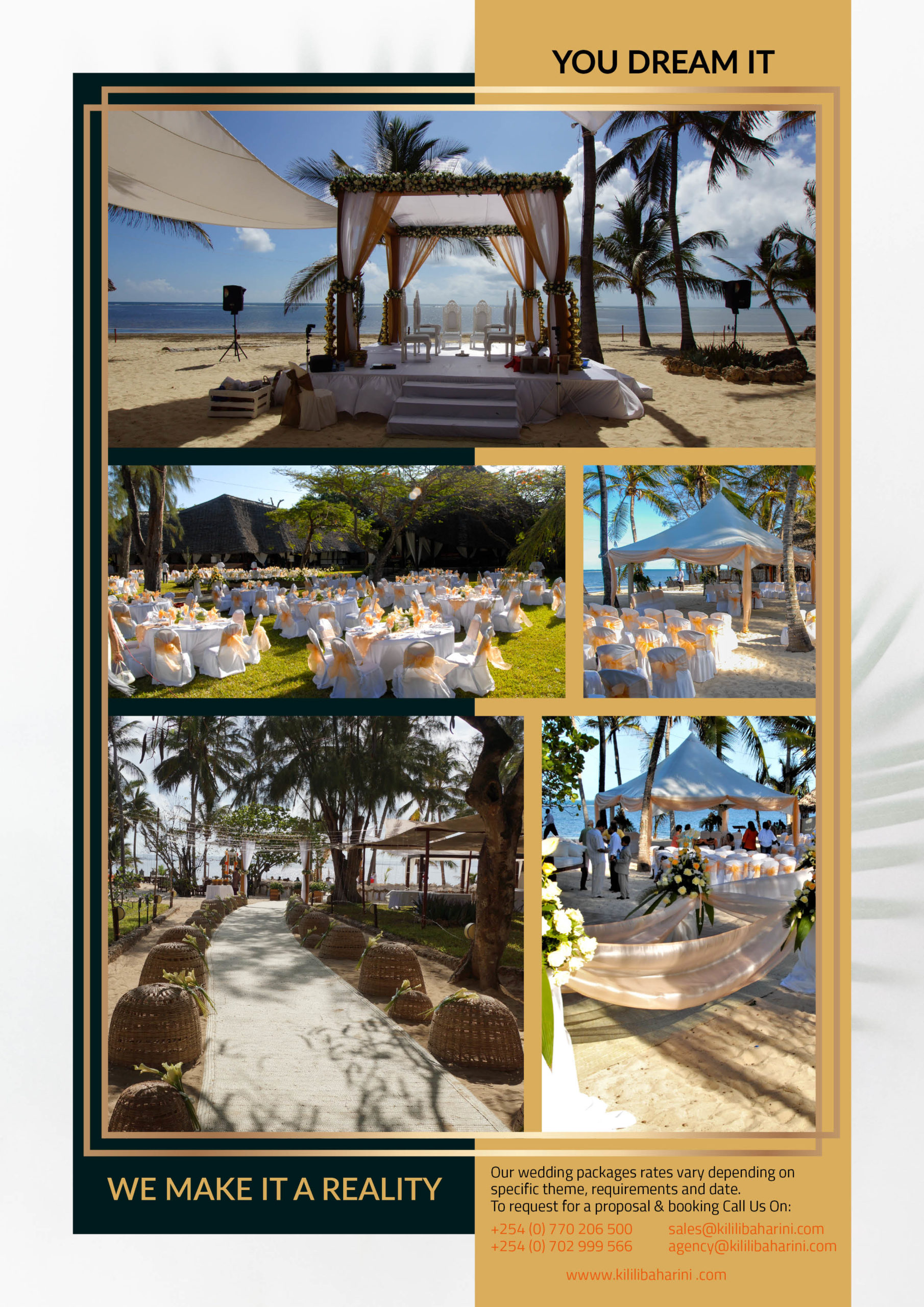 Kilili Baharini Resort & Spa is the ideal place for unforgettable wedding ceremonies.
We regularly host civil unions.
The planning includes every aspect of the ceremony, function, catering and décor in accordance with the wishes of the bride and groom.
For your Honeymoon, there is no such romantic place in Kenya as Kilili Baharini for newly married couples.
Our wedding packages rates vary depending on specific theme, requirements and date.
To request for a proposal & booking Call Us On:
+254 (0) 770 206 500 [email protected]
+254 (0) 702 999 566 [email protected]